About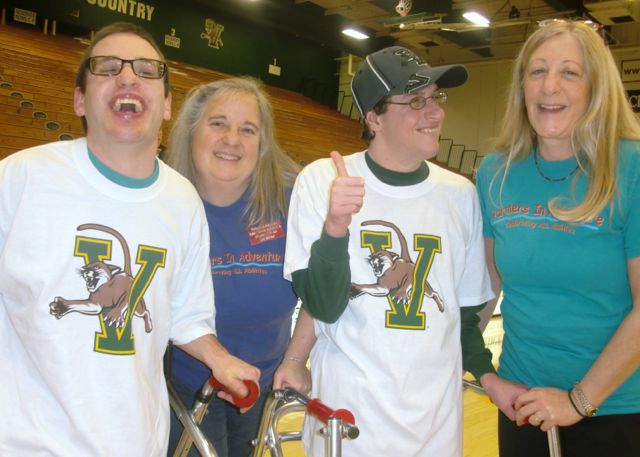 In the fall and winter of 2000, Deborah Lamden, the mother of a teen with cerebral palsy, and Sue Minter, the mother of 2 teens with disabilities, started a two-week summer 'pilot program' called Partners In Adventure (PIA). Over 20 community organizations were invited to collaborate in the development of Partners In Adventure camp. Twelve organizations have continued this collaboration. PIA is a 501(c)(3) non-profit organization. Currently we are in our 15th year of continuous operation.
PIA was created in response to stated concerns heard through interviews with families and professionals over a six-year period about the lack of joint summertime social and recreational experiences for teens with and without disabilities throughout northern Vermont. Parents and professionals saw a need for a camp-style program specifically designed to give non-disabled and disabled young people access to summertime activities in a completely inclusive setting. Children with disabilities become increasingly isolated as they enter their teens, a time when athletic and verbal skills become more essential to building relationships with peers.
PIA is the only program in Vermont offering opportunities in community settings that are fully accessible, adaptive and inclusive…partnering people who are non-disabled with others who are developmentally, physically and mentally challenged. Programming is tailored to the needs of individuals by a team of therapists, parents, people with special needs and special educators.